Membership has its privileges! If you're a member, join us at our exclusive FREE members-only event: Friendraiser.
Thursday, May 25, 2023 at 7:00 p.m.
Royal Saskatchewan Museum
Meet the team at the Royal Saskatchewan Museum, connect with other Friends of the Royal Saskatchewan Museum members and enjoy a custom tour! FRSM relies on your contributions and connections. If you're a member, come celebrate the RSM with us and bring a friend who loves the Museum. (We love all our members but Friendraiser is for 19+ friends).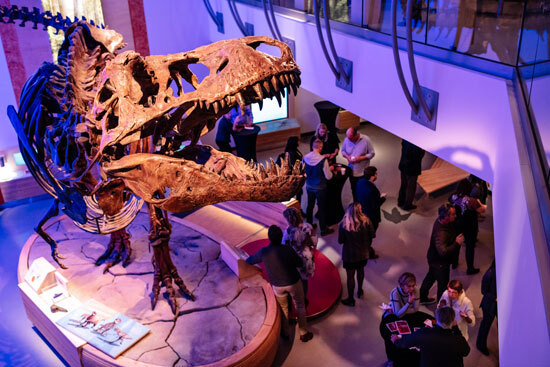 P R O G R A M M E
|A. Music
|B. Food
|C. Drink
|D. Time to Connect
|E. Tour: Meet the Team
|F. Auditorium Program
|G. Membership Station & HOME Plaques Sale
|H. Artifact / Artifiction Announcement
If you're not currently a member, and want to attend our evening, all you need to do is become a member. Then, come back here to register for Friendraiser.
S P O N S O R E D B Y