Sold Out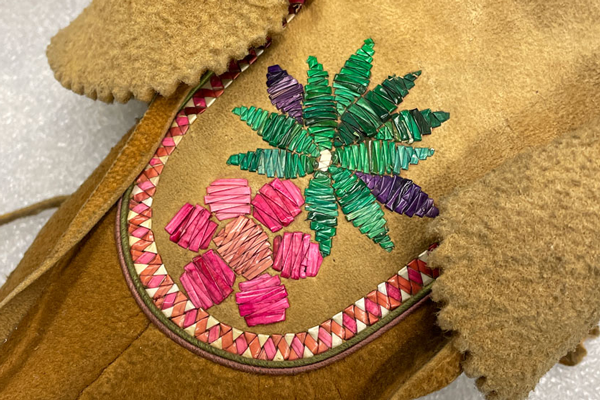 Royal Saskatchewan Museum
Traditional Knowledge Keepers Workshop: Quillworking
Royal Saskatchewan Museum
Saturday, April 1, 2023, 10:00am - 4:30pm
This workshop is now SOLD OUT. Email info@royalsaskmuseum.ca to get on the waitlist.
---
Join Holly Rae Yuzicapi for an introduction to traditional quillwork. No experience necessary, open to ages 13+. Beginner to intermediate quill workers are welcome to participate. Materials will be provided to learn and practice traditional techniques to decorate textiles using dyed porcupine quills. The workshop includes a unique opportunity to view pieces in the Indigenous History Collection at the Royal Saskatchewan Museum.
Schedule:
9:45 – 10:00am || Arrival (coffee, tea and cold drinks provided)
10:00am – 12:00pm || Workshop part 1
12:00pm – 1:00pm || Lunch (lunch is not included, but workshop space is equipped with a fridge and microwave for bagged lunches)
1:00pm – 2:00pm || Tour of the Indigenous History Collection with Curator of Indigenous Cultural Heritage Bailey Monsebroten
2:30 – 4:30pm || Workshop part 2
Full-day parking available in the Royal Saskatchewan Museum parking lot.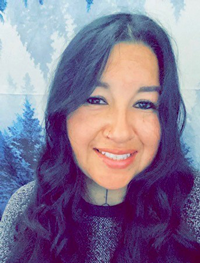 Holly Rae Yuzicapi is a proud Dakota/Lakota woman from the Standing Buffalo Dakota Nation in Southern Saskatchewan. Growing up in a Dakota family, Holly has lived cultural experience with cultural history, traditional arts, traditional foods and many other cultural aspects she learned from her mother and family. She has over 25 years of experience facilitating cultural arts opportunities for all ages. Cultural experiences are a way Holly believes we can all learn to appreciate cultures respectfully.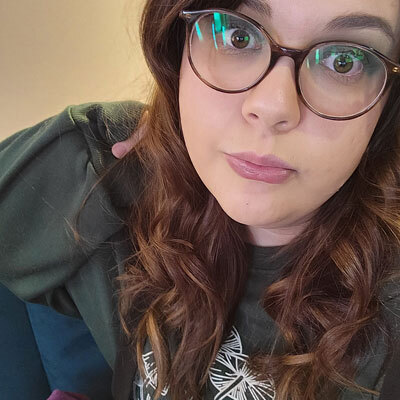 Bailey Randell-Monsebroten (she/her) is a Métis Art Historian, Beader, Auntie and the Curator of Indigenous Cultural Heritage at the Royal Saskatchewan Museum. Her family roots are in the Red River Settlement with some family names including Hodgson, Cook, McLennan, and Inkster.
---
This workshop is the third in the Traditional Knowledge Keepers Series, sponsored by Saskatchewan Teachers' Federation. Watch for our final workshop in May.
Events at the Royal Saskatchewan Museum may be photographed or recorded on video. By attending this event, you are giving permission to the Royal Saskatchewan Museum and the Friends of the Royal Saskatchewan Museum to use photographs or videos that may contain your likeness for promotional purposes. Photographs or videos may be shared in print material, on the website for the Royal Saskatchewan Museum, or on social media. Please identify yourself to our photographer or registration staff if you do not wish to be photographed.