This event is over.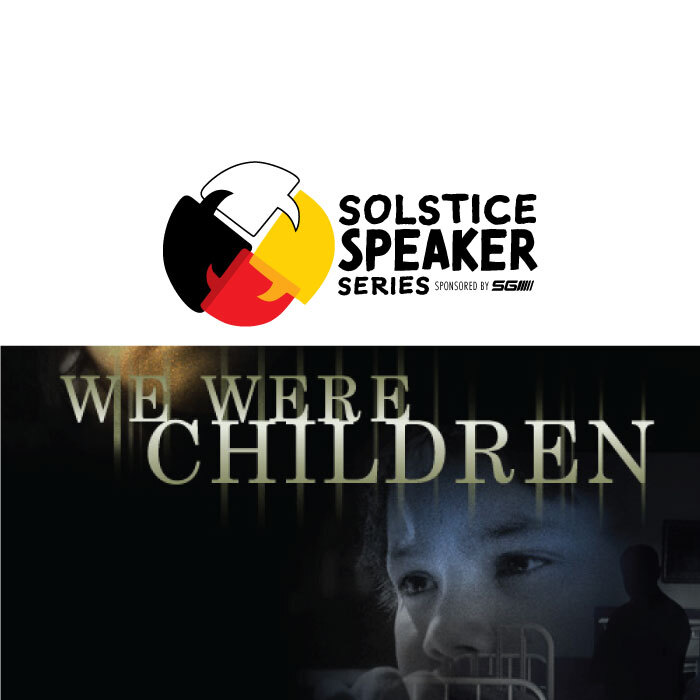 Royal Saskatchewan Museum
Solstice Speaker Series: We Were Children
Royal Saskatchewan Museum
Join us for an evening of remembrance and reconciliation.
6:00 p.m. Doors open with catering by The Sioux Chef Catering. Enjoy a menu of elk, salmon, bannock and other assorted delicacies, provided in individually packed boxes.
6:45 p.m. Knowledge Keeper Tim Poitras from Muscowpetung First Nation and Gwendy and Gaylene Anaquod will speak about their experiences leading into the film screening, We Were Children.
7:40 p.m. We Were Children (2012) recounts the experiences of two residential school survivors Lyna Hart and Glen Anaquod, combining interviews and dramatic recreations of their experiences. NOTE: This film contains disturbing content and is recommended for audiences 16 years of age and older. Parental discretion, and/or watching this film within a group setting, is strongly advised. Mental health support staff will be present at this event.
9:10 p.m. Jingle dress dance performance by Meadow Musqua and wrap up of evening.
Masks are required when not eating.
Participants will be asked to socially distance in the auditorium space.
We strongly encourage participants to be fully vaccinated.
This evening is the first in the series, supported by SGI. Watch for further SGI events to commemorate the solstice around December, March and June.