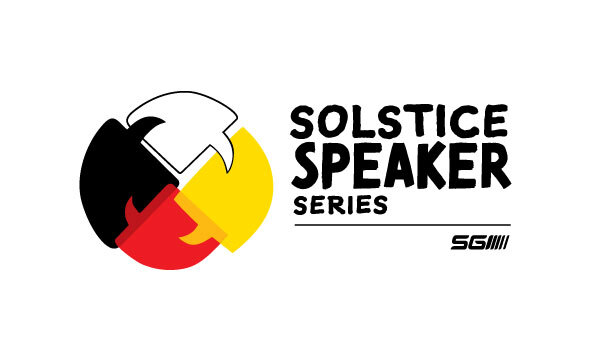 Royal Saskatchewan Museum
SGI SOLSTICE SPEAKER SERIES: Indigenous Insights and Lifestyle
Royal Saskatchewan Museum
Thursday, June 15, 2023, 7:00pm - 8:30pm
(Doors open 30min before event start)
Join us for a celebration of Indigenous culture and dance featuring the Eagle Claw Dance Troupe, led by one of Saskatchewan's most well-known Indigenous performers, Preston Littletent. Watch performances by award winning, nationally recognized and visually inspiring powwow dancers. Learn about the rich history, origins and steep competition of the powwow. For those new to Powwow, Littletent will orientate on the essentials going into the summer Powwow season and describe the meaning and importance of the individual dances.
The SGI Solstice Speaker Series Indigenous Insights and Lifestyle – A Celebration of Powwow is an opportunity to learn more about the rich and diverse voices, experiences and our shared history as the Friends of the Royal Saskatchewan Museum help celebrate National Indigenous History Month. Tea and bannock will be served.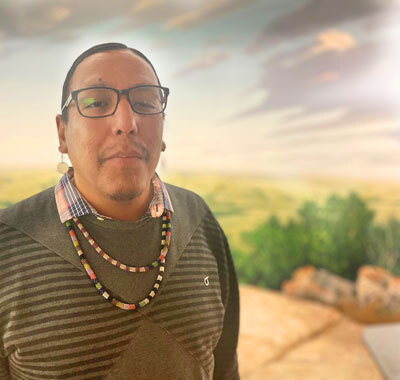 Preston Littletent is immersed in the lifestyle and travel of Powwow. He has been everywhere across Canada and the United States. Preston has participated in a lot of ceremonies over the last 30 plus years including sweat lodge, round dance, pipe ceremony, and feasts, not to mention, Powwow.
Although born and raised in Regina, he spent a lot of time in the countryside as a member by way of his father of Kawacatoose (Cree) First Nation and Preston has relations from his mother's family with Muscowpetung (Saulteaux) First Nation. Both nations are located in Treaty 4 Territory.
Since the 1980s, Preston and his family have participated in Powwow and Spiritual Institutes. From his parents, he learned the value of staying a humble, pitiful person by way of following the Ancestors and the old ways of the land which are natural to him and are highlighted throughout the many seasons he explores through participating in Powwow. His knowledge was gathered by growing up in the Cree way of life talking, praying, and singing which helped him to respect and balance his own path.
Preston has built his reputation as a strong leader with his talent, energy and ability to connect to others through his desire to observe and understand. He has a clear belief Powwow is embodied by four components: praying, singing, dancing and having fun.
Preston understands Powwow is key in Indigenous communities as it brings everyone together to celebrate life and to heal. When he was 14 years old, he was awarded a Powwow title of FSIN Warrior as Youth representative, and he is still recognized as a lifetime warrior. At Powwow events, when he is not dancing, Preston acts as emcee for the third generation of Eagle Claw Dance Troupe performers.
Preston speaks to Youth as a Knowledge Keeper for Regina Catholic School Division. He also serves on three different Elder Boards including RCSD, University of Regina and RT/SIS The Gathering Place.
He and his wife Earth Rattling Woman are the proud parents of eight children: five daughters and three sons. Everyone in their family dances Powwow.
---
Built around the natural calendar, the four-part Indigenous speaker series provides an opportunity to reflect on the emotion and changes that happen each season. Topics are current, thought provoking, and designed to create active participation towards Truth and Reconciliation. Solstice Speaker Series presentations will be recorded and shared online by the RSM.
The Friends of the Royal Saskatchewan Museum is a nonprofit charitable organization that works with the RSM to provide educational opportunities and services, including funding new exhibits, programs, and environmental research. All of which are crucial to help preserve Saskatchewan's rich natural and human history for generations to come.
---