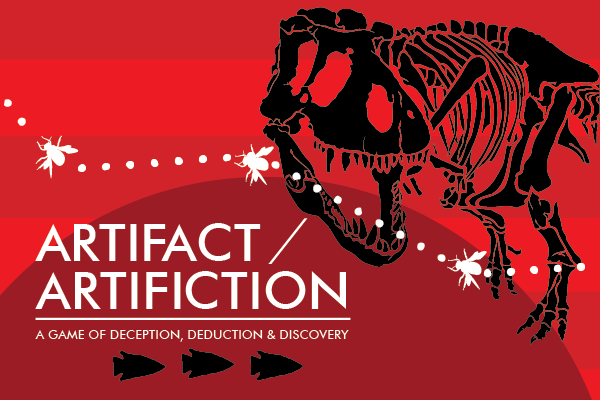 Royal Saskatchewan Museum
Artifact/Artifiction
Royal Saskatchewan Museum
Friday, October 13, 2023, 7:00pm - 10:30pm
(Doors open 30min before event start)
Deception.Deduction. Discovery.
The Friends of the Royal Saskatchewan Museum are hosting Artifact/Artifiction, our annual fundraiser and game where you call our bluff. We'll present 20 peculiar artifacts from the Royal Saskatchewan Museum collections – and 20 even stranger tales about their origins – throughout the gallery spaces. Which tales are fact? Which are fiction? Uncover the twisted truths and you'll take home the GRAND PRIZE. Your $75 ticket includes light appetizers, a beverage (beer or wine), PLUS games and entertainment including a silent auction, raffles, music and cash bar.
GRAND PRIZE | Winner of the Artifact/Artifiction game wins:
A Night with Scotty & Friends! Built for six people. Enjoy an all-access tour of the Museum and the behind-the-scenes research and collections areas with a catered multi-course meal in the CN Scotty T. rex Gallery ($1500 value).
EARLY BIRD PRIZE | Participants who purchased their tickets before Tuesday, October, 10 will be entered to win:
STAY-N-PLAY | Selected on the night of Artifact/Artifiction, when donating to our Make an Impact Bassendowski Agencies Station, you will be entered to win:
October 21 Saskatchewan Roughriders game, Avana Platinum Premium Seating and,
October 21 One-night stay at The Atlas˚ Hotel with breakfast the next morning
Here's how it works:

Donate $50 and get five Stay-N-Play entries PLUS Bassendowski Agencies will match your donation
Donate $20 and get two Stay-N-Play entries PLUS Bassendowski Agencies will match your donation
Donate $10 and get one Stay-N-Play entry PLUS Bassendowski Agencies will match your donation
SILENT AUCTION | Included in your ticket purchase, it is an opportunity to snag local experiences and support scientific research at the RSM
Regina Symphony Orchestra Night Out Package
SPEX by Ryan gift package
Rebellion Brewing Co gift package
Roots Kitchen & Bar gift package
Bushwakker gift package
22 Fresh gift package
QC Gifts package
Sticks and Doodles custom art package
School of Rock Regina gift package
Western Cycle Source For Sports gift package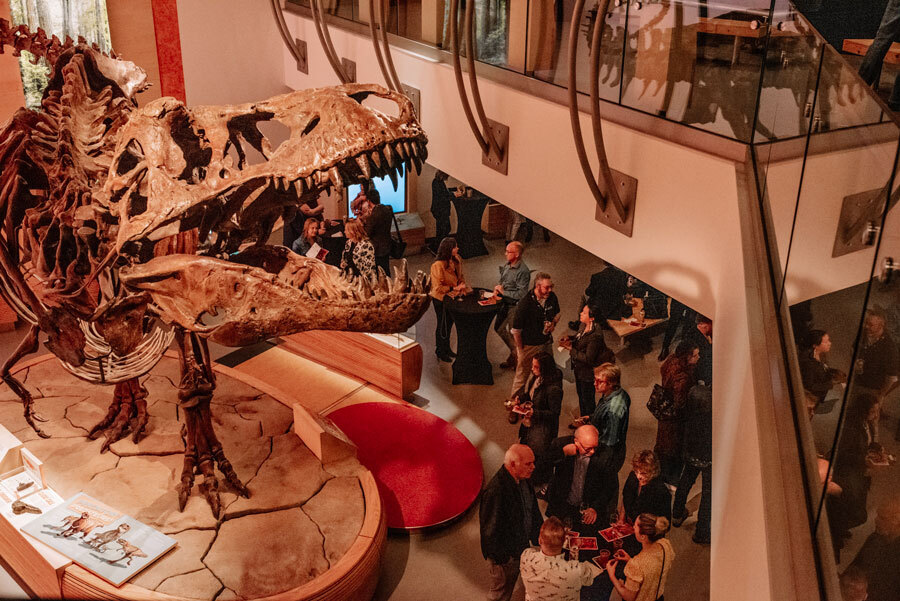 All proceeds from Artifact/Artifiction go directly to the Royal Saskatchewan Museum Graduate Scholarship Fund to help fund scientific research in Saskatchewan. In 2022, Artifact/Artifiction drew nearly 200 attendees and raised $18,000. Since its inception, Artifact/Artifiction has raised more than $155,000 and funded six graduate students studying everything from pollination to bugs in amber.
This event is for ages 19+.

Events at the Royal Saskatchewan Museum may be photographed or recorded on video. By attending this event, you are giving permission to the Royal Saskatchewan Museum and the Friends of the Royal Saskatchewan Museum to use photographs or videos that may contain your likeness for promotional purposes. Photographs or videos may be shared in print material, on the website for the Royal Saskatchewan Museum, or on social media. Please identify yourself to our photographer or registration staff if you do not wish to be photographed.
---
2 0 2 3 ARTIFACT/ARTIFICTION SPONSORS