July 7th marked a very special occasion for the Wascana Turtle Program team: WE CAUGHT OUR 50TH TURTLE! It was incredibly exciting and I cannot believe that I hit my summer goal mid-season. Now my goal is up to 100 turtles by the end of the summer. With all the unmarked turtles I'm seeing, this will hopefully be attainable. I just need to catch them all! Contrary to popular belief, they actually move quite quickly especially when they are in the water.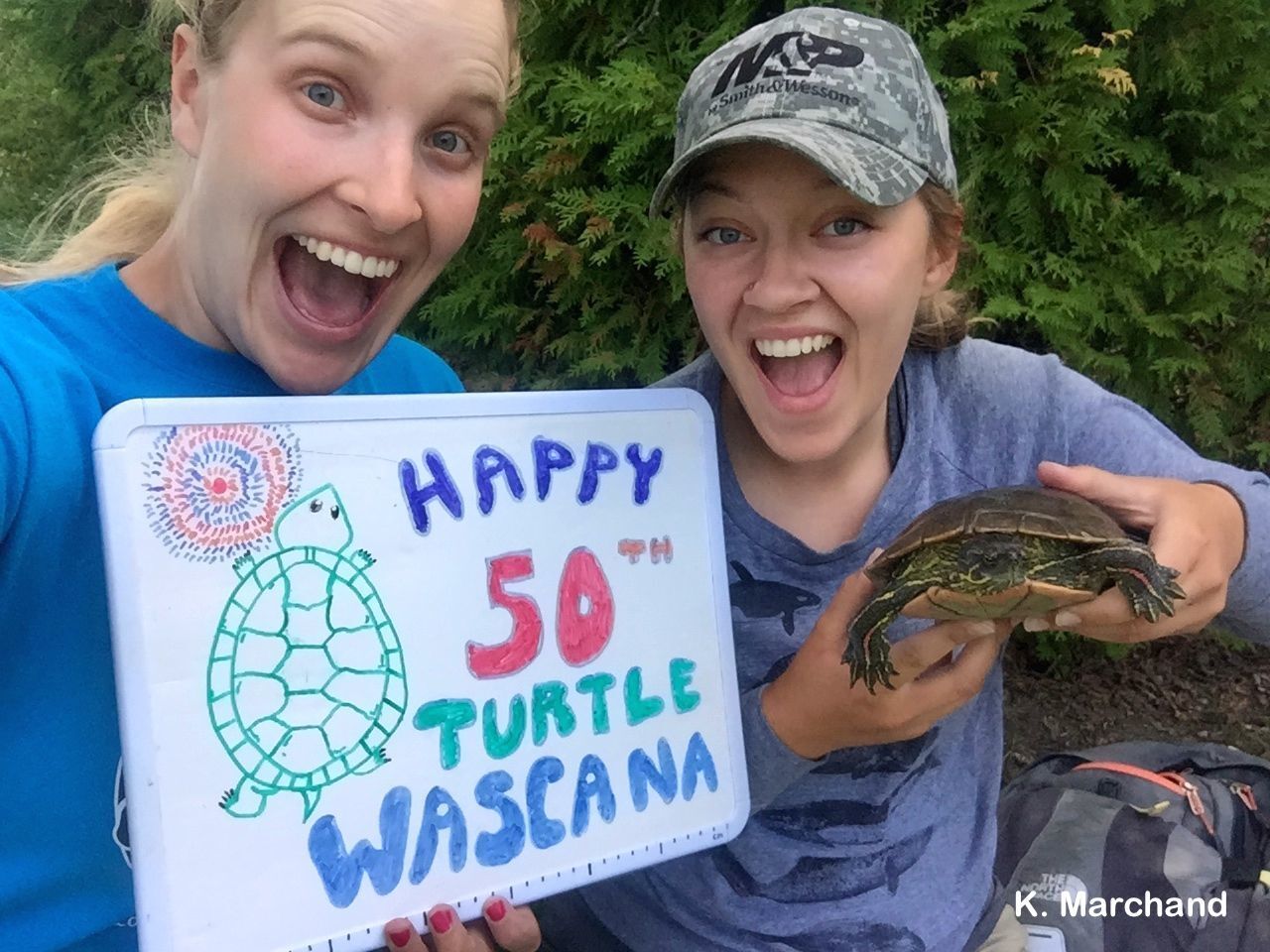 Happy 50th Turtle Wascana!! From Kelsey, Alyssa, and Albert (turtle #50).
Recently you may have seen us paddling west of Albert Street as we have started sampling turtles on the west side of the bridge. Currently we have six transmitters deployed, with three more ready and waiting. So far the turtles on this side have been smaller than those found on the marsh side, and there doesn't seem to be quite as many. That being said there could be many swimming the waters beneath us. In the long run, it will be interesting to compare the movements of the marsh/lake turtles to the creek turtles.
By beginning to sample on the west side of Albert Street, my study site now extends from Fleet Street to Lewvan Drive. Therefore, whether you're playing golf down by Fleet Street. or biking through Les Sherman Park, keep scanning the banks and the water to see if you can see any turtles! If you do, don't forget to report your sightings. We've had a few more sightings floating in recently, and its great to see the pictures that some of you are able to get.
Places where sightings from citizen scientists have been submitted.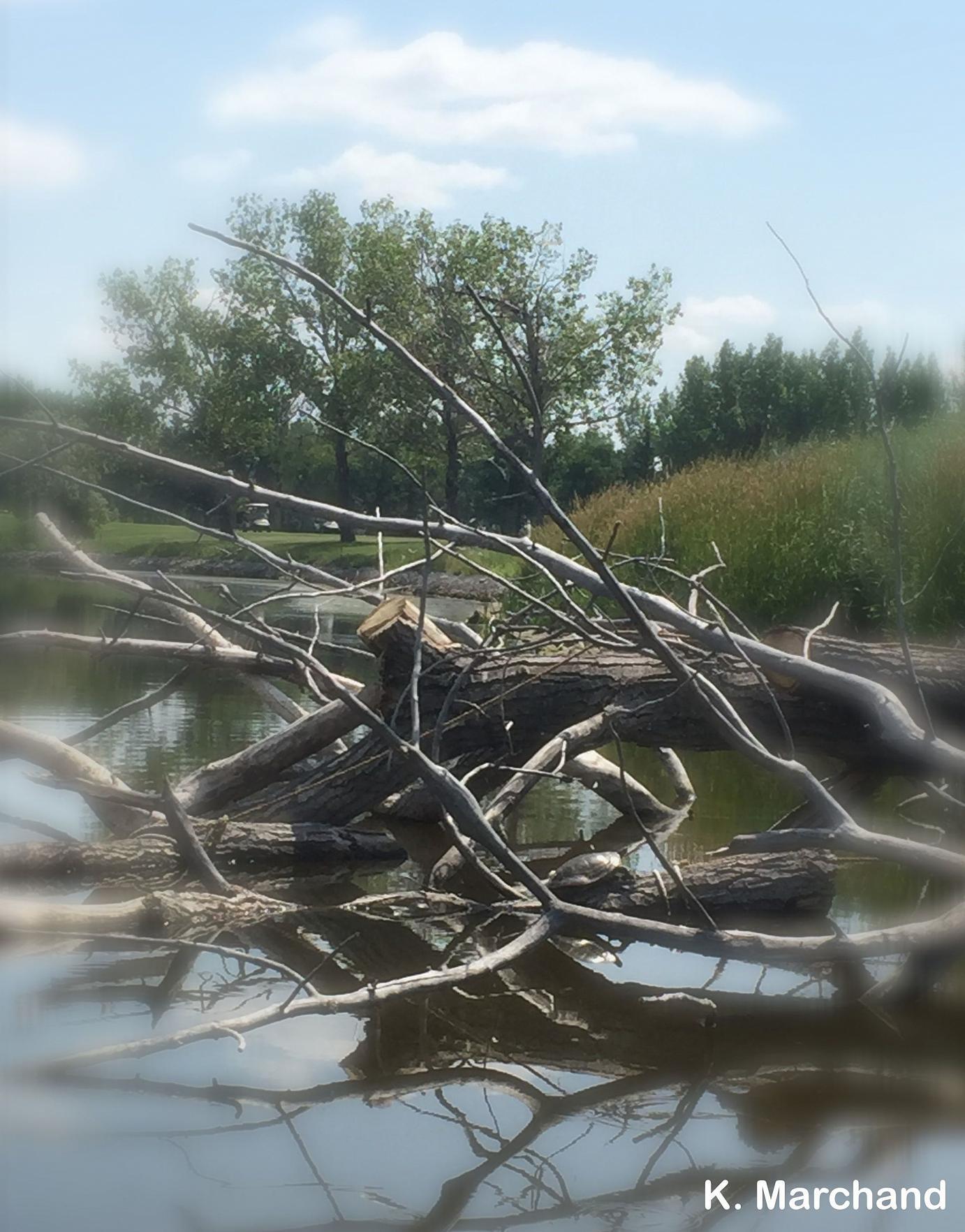 Tonks basking on a tree at the Wascana Country Club.
With the warmer weather we've been having, turtles have been basking less and less. These days we typically only find turtles basking in the mornings. So what do turtles do when they aren't soaking up the suns rays? Well, they use that time to forage for food. Western Painted Turtles eat most anything (insects, fish, aquatic vegetation), however we've found that our turtles are partial to a good meal of water beetles or small minnows. When the turtles aren't foraging, we find them swimming about or playing hide and seek with us in the submergent vegetation. Two of the biggest turtles in the study (Olga and Houdini), have become our masters of disguise. On a hot day you can find these two in the shallows hidden under some vegetation. Without having a transmitter, I doubt we would ever find these two some days.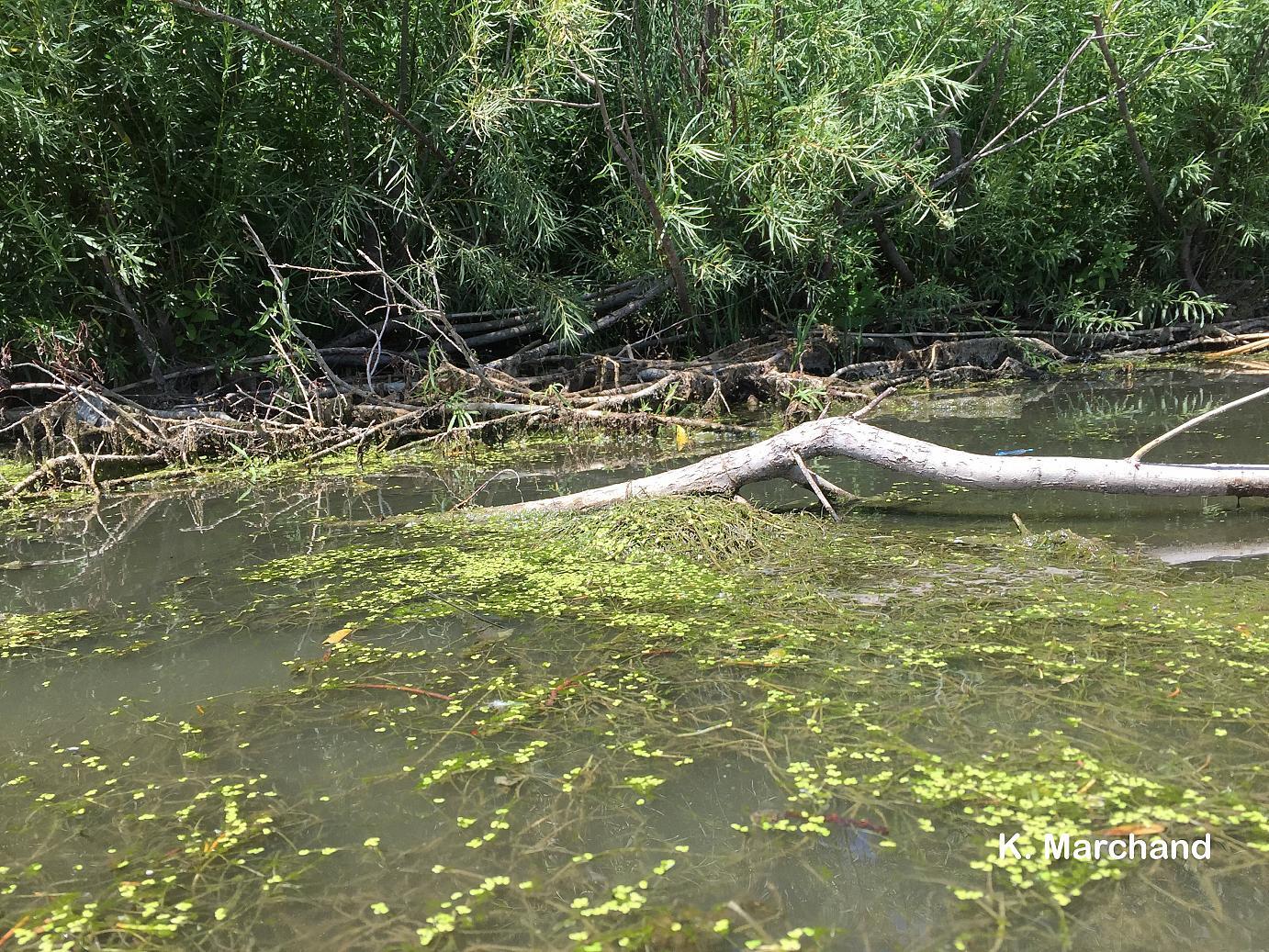 Can you spot Houdini? She's the master of disguise.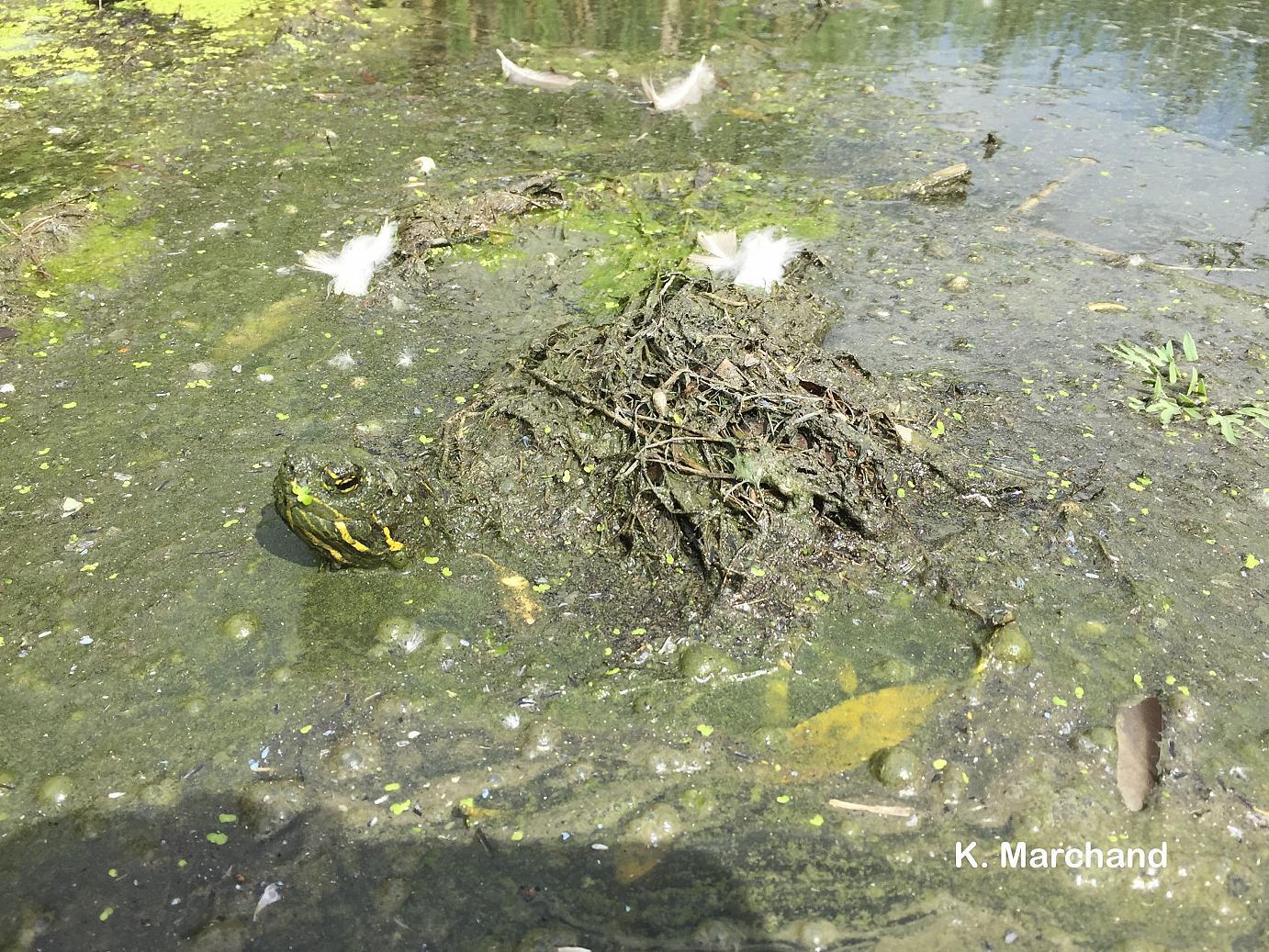 Olga taking a page from Houdini's playbook.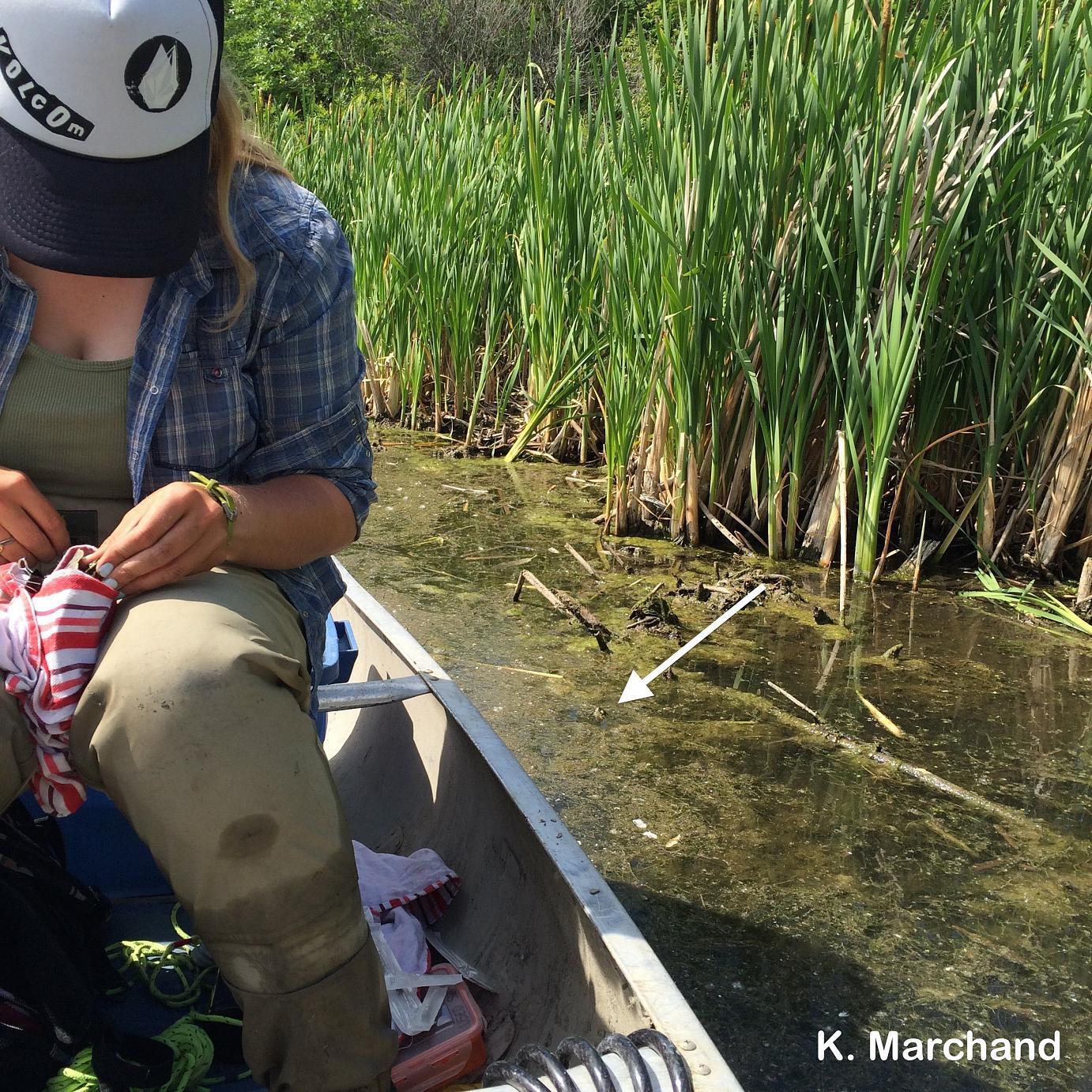 Rachel, waiting for us to return her friend back after processing.
Next week on Tuesday July 28th I will be at the Royal Saskatchewan Museum for their Biology Field Day. This is a day to highlight all of the different biology project going on at the Royal Saskatchewan Museum, and will give all of you a chance to learn more about insects, snakes, turtles, owl pellet research and specimen prep. I will have a couple shelled friends on hand, and I would love for all of you to come on out say hi, see a turtle close up, and ask some questions!
If any of you have any questions about the Wascana Turtle Program, Western Painted Turtles, or turtles in general, don't hesitate to send an e-mail to turtles@royalsaskmuseum.ca. Any questions that are received will be answered in my next blog and featured as a #WascanaTurtle tweet!