CONTEST: Home Poetry Slam
The world, our Home, is going through significant changes. We are currently in a new epoch, the Anthropocene, which began in the mid-20th century. This epoch is marked by humans having a global impact on the world's geology and ecosystems. Humans had previously been part of the Holocene. Now, for the first time in human existence we have entered a new epoch – the Anthropocene. But what does this mean?
The Royal Saskatchewan Museum is excited to debut a new gallery in Spring 2022 entitled Home: Life in the Anthropocene. This exhibit illuminates the relationship between people and our environment, as well as the benefits to well-being that connections to nature provide.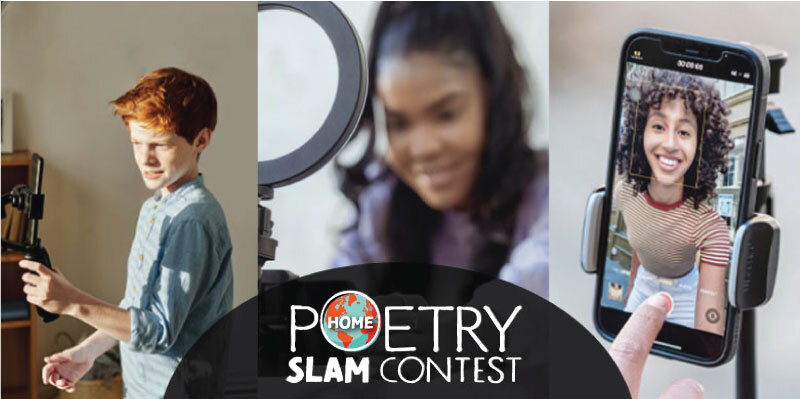 S P O N S O R E D B Y

As we navigate this new epoch, the voice of young people is an important one. Your future is shaped by the actions of today.
You can help us open the new gallery and celebrate Earth Day 2022. Participate in our virtual poetry slam and win the opportunity to join Louise Bernice Halfe – Sky Dancer, Parliamentary Poet Laureate of Canada as a presenter at our gala event.
Who can participate?
All youth aged 15 to 21 (Grand prize will be restricted to youth residing in Saskatchewan).
Prizes
GRAND PRIZE (one prize)

$250 cash prize
Opportunity to perform as part of a gala exhibit opening event
Travel stipend to attend the gala (up to $500)
Tickets to the gala for themselves and two additional people

RUNNER UP PRIZES (five prizes)

$50 cash prize and featured on the Royal Saskatchewan Museum's social media pages leading up to Earth Day 2022
How to Enter
Create a poem about our home, planet Earth. It must be an original poem, written by the participant.
Record a video of yourself reciting your poem using a cell phone camera or digital camera. Introduce yourself at the beginning with your name, age and hometown.
Videos must be less than five minutes in length. Some video recording tips:

Prioritize crisp clear audio – it's the most important thing contributing to your video quality. If you have a microphone, even the one in your headphones, your audio will come out clearer.
Use lots of light.
Look for a clean background and frame yourself well.
Avoid shaky footage – use a tripod or set your camera on a sturdy surface.

Upload your video to a video-sharing platform of your choosing (such as YouTube) and send us the link through our online form below.
Contest Rules
Participants must be youth15–21. Only youth residing in Saskatchewan are eligible for the main prize. However, youth from around the world invited to participate and are eligible for the runner up prizes.
Deadline to submit: March 21, 2022, midnight CST.
The winner will be announced on April 11, 2022.
Participants grant us permission to edit and share their videos on the Royal Saskatchewan Museum social media channels. Videos will only be used as part of the Royal Saskatchewan Museum Earth Day 2022 celebrations and Home Gallery Opening Gala.
Entries will be judged on (not necessarily in order of importance):

Presentation Skills – poise, confidence, eye contact (show us how would you present this poem to an audience).
Connection to Theme – the relationship between people and our environment, as well as the benefits to our well-being that connection to nature provides.
Impact – resonance with an audience.
Language – word choice, style and literary devices.
Video Production – clarity of audio, video, editing and overall look.
Write your poem and present it on this Earth Day.